Just south of Cape Town in South Africa you will find a colony of Penguins in the picturesque village of Simon's Town.
If you are anything like us, we are suckers for Penguins. They are simply the cutest little things and we can watch them for hours waddle and swim.
The Simon's Town Penguins are known as the African Penguin or the Jackass Penguin on account of the braying sound that they make. Numbers are slowly coming back thanks to conservation efforts.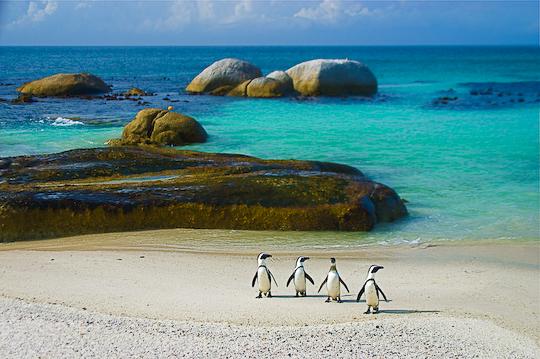 Continue reading on theplantd.com
Comments by other travellers
There are no posts. Why not be the first to have your say?
The World is one big adventure playground and Dave Bouskill and Debra Corbeil are out there experiencing everything it has to o…