When on holiday I spend idle hours window shopping which I could never afford at home. I admire the handicrafts in shops designed to tempt the relaxed holiday-maker into parting with their money. Here on the coast of Sardinia there are many jewellery shops filled with coral jewellery, harvested from the seas around Alghero.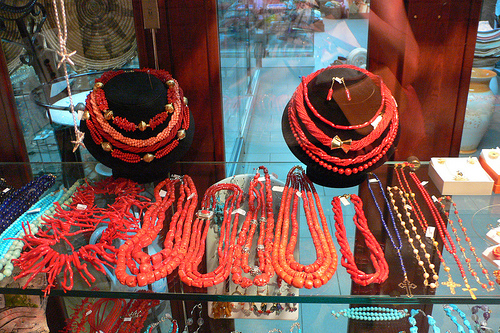 Coral Jewellery at Cala Gonone
Continue reading on heatheronhertravels
Comments by other travellers
There are no posts. Why not be the first to have your say?
Heather's blog is about travelling around the world and in her imagination. Sometimes she wanders around hers home town of Bris…