We'd just climbed up through the narrow cobbled streets of Rovinj, to the cathedral square with a great view of the sea at the top of the hill. As we rested on the wall among the other tourists, the silhouette man appeared from no-where. With his sharp little scissors at the ready, he charmed us all.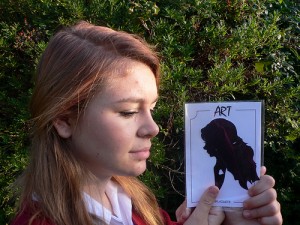 Quickly he snipped away, with a ready patter in excellent English - not doubt it could as easily have been French, German, Russian or Italian. Snip snip… His smooth talk took in the Bella Bambina, the beautiful Mama, the indulgent Papa, the laughing brother. Snip snip… He was happy we'd come to visit his country, we were having fun on holiday, the sun was shining. Snip snip….
Continue reading on heatheronhertravels
Comments by other travellers
There are no posts. Why not be the first to have your say?
Heather's blog is about travelling around the world and in her imagination. Sometimes she wanders around hers home town of Bris…