As travelers that tend to visit less developed countries, we were a little apprehensive about coming to France.
We were excited to hear that our blog was chosen by Air France and the winner of free tickets on their Premium Voyageur Class, but at the same time, we had to cut our very cheap travels through central Asia short to make our way to Europe.
So how does this couple go from $7 guest houses and $3 meals in India to one of the most expensive cities in the world to visit?
We find cheap things to do in Paris, we find cheap places to stay and we find interesting ways to stretch our Canadian dollar.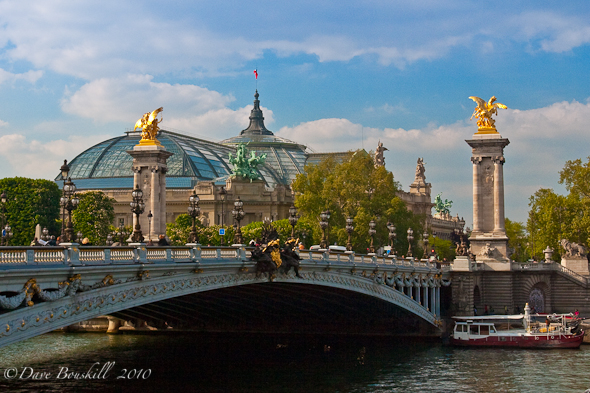 Beautiful but Expensive!
We were surprised to see just how much money we could save in Paris and here are some tips for you that we learned while we were there.
1. Don't eat at bistros or restaurants. Paris has amazing restaurants, but they are expensive. Instead eat outside at a boulangerie or patisserie. Make sure to sit outside as you can be charged extra to sit inside. We ate excellent lunches for 6.50 Euros. They included a large baguette sandwich, delicious dessert of our choice and a drink.
Use the Metro!
2. Use the metro, not the tourist buses. Buy a 10 pack metro ticket for 11.50 Euro. The three day pass is too expensive at $30 Euros. You can mix walking and taking the metro or bus and only use 3 tickets in one day if you plan your route wisely.
3. Don't sit down for coffee at a restaurant, drink it at the bar you will save quite a bit of money.
Continue reading on theplanetd.com
Comments by other travellers
The World is one big adventure playground and Dave Bouskill and Debra Corbeil are out there experiencing everything it has to o…