Have you ever met an honest Tuk Tuk Driver?
We did, and we never let him go.
His name is Ajith and we lucked out on our first day back to Hikkaduwa. We needed to go to the ATM; and when we walked out of our guesthouse Ajith was there. We asked him a price, he quoted a fair one and we were off.

What is so special about this meeting?
We have since gone to two charities with Ajith, had dinner at his house and watched him donate shoes to a school from money that he has raised with his friends from Italy. We talk to him everyday on the telephone. (our iphone that we are so happy that we brought)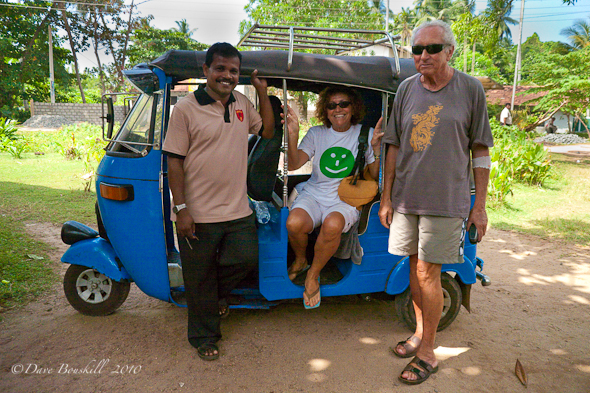 Ajith, Vera and Sergio

Ajith has become our friend.
We have met his wife and children and it will be a sad day when we have to say good-bye.
Continue reading on theplanetd.com
Comments by other travellers
There are no posts. Why not be the first to have your say?
The World is one big adventure playground and Dave Bouskill and Debra Corbeil are out there experiencing everything it has to o…