One of the most pleasant ways of traveling around Sri Lanka is by train. Sri Lanka is a small country so you don't have to worry about overnight sleepers as in India and booking is a dream. Just show up at the station a few minutes before your departure, buy a second class ticket and you are off!
The trains move slowly in Sri Lanka and you will be happy to enjoy the scenery of life as you pass. Especially in the mountains and high country near Ella, Nuwara Eliya and Hatton. It chugs slowly along through Tea Plantations, dense forest and spectacular mountain Vistas.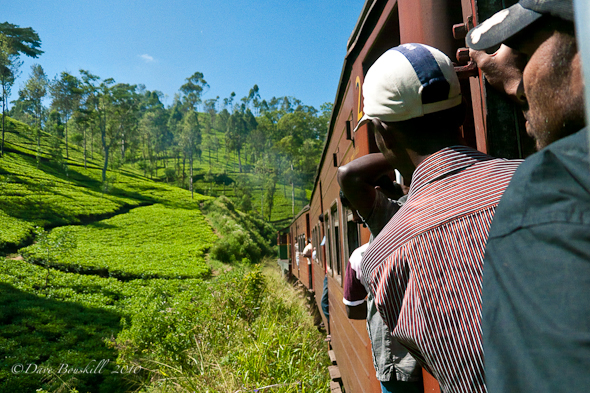 Best Views
Talk to other travelers that have just arrived and find out what side of the train to sit on for the best view. If you are on the wrong side, you may be stuck looking at a wall of high cliffs rather than deep valleys and blue skies.
Continue reading on theplanetd.com
Comments by other travellers
There are no posts. Why not be the first to have your say?
The World is one big adventure playground and Dave Bouskill and Debra Corbeil are out there experiencing everything it has to o…