We had been back in India a mere two days when we made our way to Punjab to witness the Golden Temple.
Dave had only one place on his list of must sees in India, and the Golden Temple of Amritsar was that place.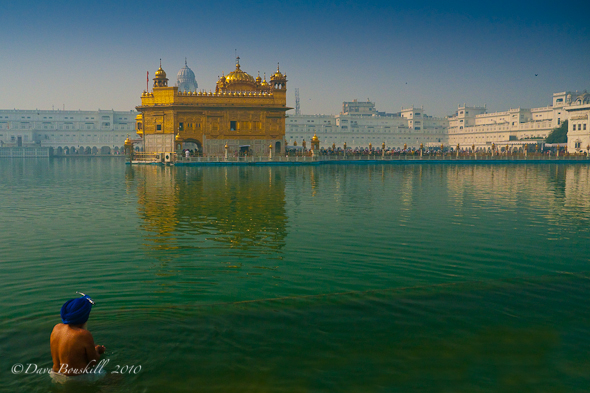 Sikhs bathe in the Holy Water
It lived up to the hype.
Sikkhism's Holiest site, this temple welcomes all to enjoy its beauty and spirituality.
We awoke early after arriving late on the sleeper train from Delhi.
Our hotel was only a 5 minute walk from the temple and as we donned our headscarves and checked our shoes we knew that we were about to enter something special.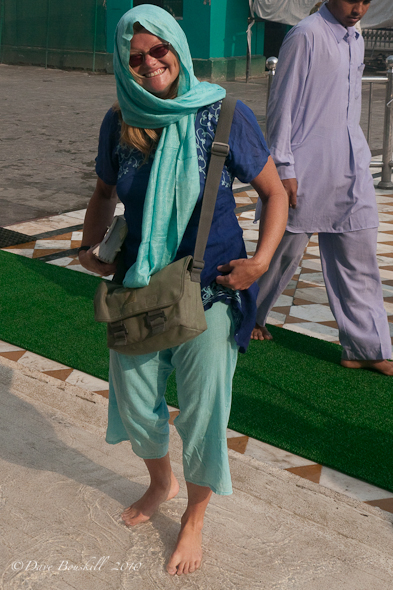 Deb washes her feet before entering The Golden Temple
Men and Women must cover their heads out of respect before entering the Golden Temple and like so many other Holy places, shoes must not be worn. This temple has a little twist to walking barefoot however. Before entering, we walk through a foot bath to ensure our feet are clean.
And then it hits us.
Continue reading on theplanetd.com
Comments by other travellers
There are no posts. Why not be the first to have your say?
The World is one big adventure playground and Dave Bouskill and Debra Corbeil are out there experiencing everything it has to o…