Have you ever been to the hotel that time forgot? Where it feels like walking into the home of your bohemian great aunt - the one who entertained all the poets and artists of her day, who even had Jean Cocteau and Charles de Gaule around her dinner table.
When you visit Baalbek, you're there to see the Roman ruins of Helipolis, the city of the sun and one of the greatest Roman cities of its day. And when you visit the Palmyra Hotel, you can feel the sense of the elegant travellers of the 30s and 40s, who passed through on their grand tour of the Middle East. It's a little like walking into an Agatha Christie novel, where you expect elegant ladies with picture hats and gentlemen in linen suits to wander in, followed by their driver with a pile of crocodile leather suitcases.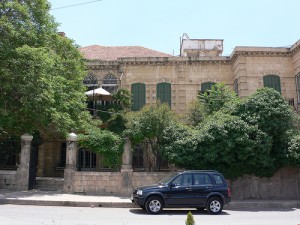 Continue reading on heatheronhertravels.com
Comments by other travellers
There are no posts. Why not be the first to have your say?
Heather's blog is about travelling around the world and in her imagination. Sometimes she wanders around hers home town of Bris…