The Pakistan Border.
It sounds so sexy to say that you have visited. We came quite close during our camel safari in Rajasthan. We thought we were pushing the envelope when we heard we were a mere 30 km away, however in Amritsar, Punjab a person can come as close as they can get without actually crossing the border.
Every evening in a small town just 35 km from Amritsar, India a spectacular show occurs.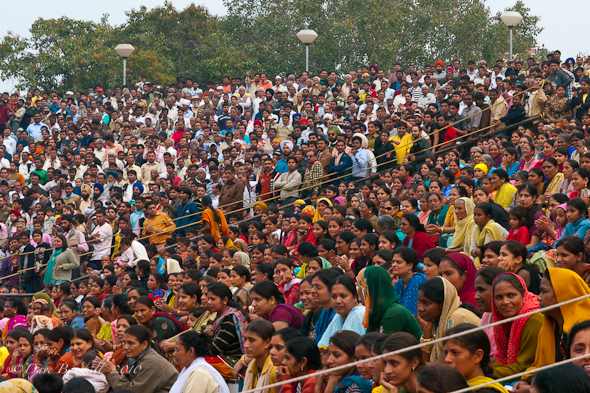 The Crowd waits patiently for the ceremony to begin
Thousands of people, tourist and Indians alike flock to the grandstands to watch the friendly competition between India and Pakistan.
The event is the closing of the border ceremony and it is packed.
The feeling is like a rock concert or football match and not to be missed.
Continue reading on theplanetd.com
Comments by other travellers
There are no posts. Why not be the first to have your say?
The World is one big adventure playground and Dave Bouskill and Debra Corbeil are out there experiencing everything it has to o…