Bikaner may be known for its camel safaris and impressive fort in the state of Rajasthan, but it is its unique temple in the town of Deshnok that attracted us to the area.
The Karni Mata Temple just may be one of India's strangest attractions.
It houses thousands of rats, yes rats and pilgrims make regular trips to Deshnok to worship these long tailed rodents.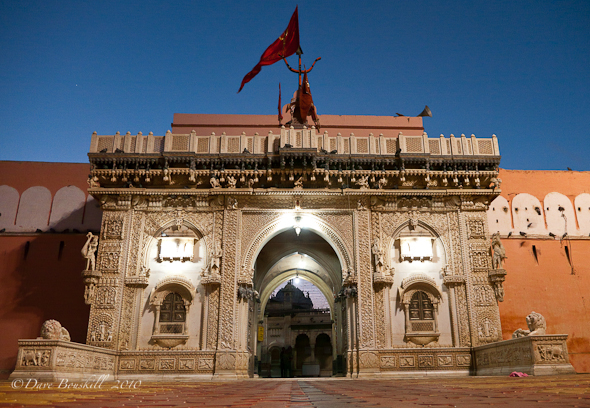 The Story goes like this:
As our guide explained to us….
The Goddess Karna Mata was a part of the Charin clan in her lifetime. She lived to be 150 years old and remained young and beautiful. After her death, she became a rat. The followers of the Charin believe that once they die, they too will be reincarnated as a rat and subsequently, when a rat dies, it will be reincarnated as a human again.
And so the cycle continues
Continue reading on theplanetd.com
Comments by other travellers
There are no posts. Why not be the first to have your say?
The World is one big adventure playground and Dave Bouskill and Debra Corbeil are out there experiencing everything it has to o…