It started with a simple conversation at breakfast. We talked to them about travel in India and how they were visiting their son that is working in Bhopal. We offered up some information about festivals that were happening around town and they told us some information about other sites in the area.
The following morning, we exchanged pleasantries and asked about their day. For some reason we started talking about our travel blog and how we are traveling the world indefinitely.
That was when Ian Redmond and his wife decided to join us for breakfast. Dave and I knew that he looked familiar, we just didn't know where from.
It turns out he is the U.N. Ambassador for the Year of the Gorilla. The YogBlog (Year of the Gorilla Blog) is what he is trying to learn to market. Here is a man that has been in 50 documentaries, advised Sigourney Weaver for Gorilla's in the Mist, had a character based on him in the film and is in high demand as a public speaker around the world.
And here we are giving him advice on how to tweet.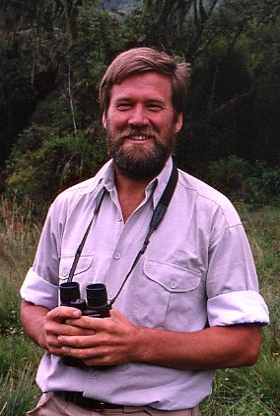 Continue reading on theplanetd.com
Comments by other travellers
There are no posts. Why not be the first to have your say?
The World is one big adventure playground and Dave Bouskill and Debra Corbeil are out there experiencing everything it has to o…