One of the most pleasant excursions we had on our Alaskan Cruise was during our day in Skagway, Alaska. Princess Cruises really spoiled us by allowing us to choose any adventure that we liked during our time on the Follow Me At Sea Press Trip.
Alaska is an adventure paradise.
Between the wildlife, the glaciers and the terrain, a person could spend weeks filling up their itinerary with activities.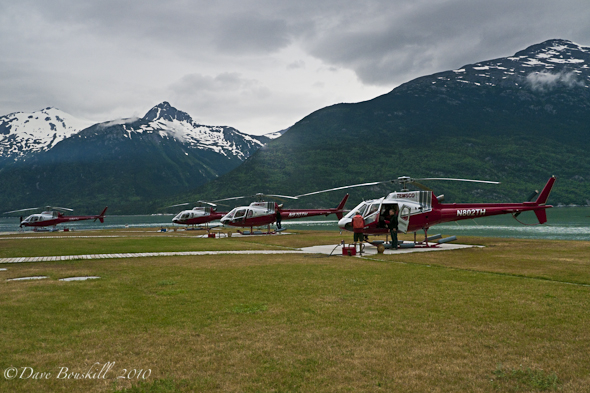 The Helicopter adventure starts in Skagway, Alaska
The Heli, Hike and Rail day trip was the perfect blend of adventure, exercise and sight seeing.
The day was beautiful and conditions were perfect for a flight over the Juneau ice field. Flying in a helicopter is a thrill like no other. I was expecting to feel a little nauseous during the flight as the last helicopter trip we took was through the gorge of Victoria Falls in Zambia.That was described as whitewater rafting in the air and it was definitely a crazy ride.
Continue reading on theplanetd.com
Comments by other travellers
There are no posts. Why not be the first to have your say?
The World is one big adventure playground and Dave Bouskill and Debra Corbeil are out there experiencing everything it has to o…