The Gulf of Morbihan in Brittany, where I've been for a couple of days is a wonderful holiday destination, with many small islands off the coast that you can visit by ferry.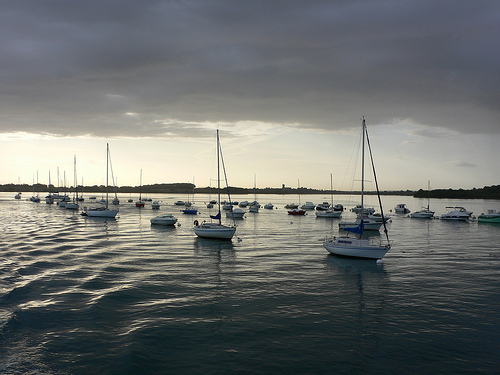 Yesterday, we arrived a little bleary eyed for the 8am ferry from Vannes to the island of Houat, for a day of fishing for crabs, crevettes and whatever other marine goodies we could find. It was grey and a little fresh to begin with and after taking in the scenery from the deck as we left the port, we quickly retreated to the warmer cabin below to pass a couple of hours until we arrived at the island. The time flew by as we passed other islands in the Gulf of Morhiban, a nearly enclosed area of sea, with a mild and protected climate which is ideal for sailing.
At 10 o clock we reached the small harbour at Houat and set off on foot in search of a good beach (of which there are many on the island) for both crab fishing and relaxing. The small village we walked through with a few cafes and restaurants was full of picture postcard fishermen's cotages, which had been converted into holiday homes, for those who want to relax and get away from it all.
Continue reading on heatheronhertravels
Comments by other travellers
There are no posts. Why not be the first to have your say?
Heather's blog is about travelling around the world and in her imagination. Sometimes she wanders around hers home town of Bris…