Call me crazy, but I never knew that Lake Louise was in Banff National Park. Hey, Canada is a big country. Anyway, After our rock climbing adventure, we were off to canoe on the emerald waters of Lake Louise.
It is a beautiful setting surrounded by the Rocky Mountains and we were glad to be able to fit our second item on the itinerary into our Chevy Equinox Rocky Mountain Adventure Drive.
We were running short on time so we had to make our canoe ride quick, but I am glad that we managed to get out on the water. Now if we were paying for it, that would be another story.
The price to canoe on Lake Louise in front of the Chateau Lake Louise is outrageous. $50 for 1 hour, or $40 for a half an hour. We only had a half an hour until we had to leave for our interview with TheRealBanff, so we paid our two twenty's and paddled our hearts out.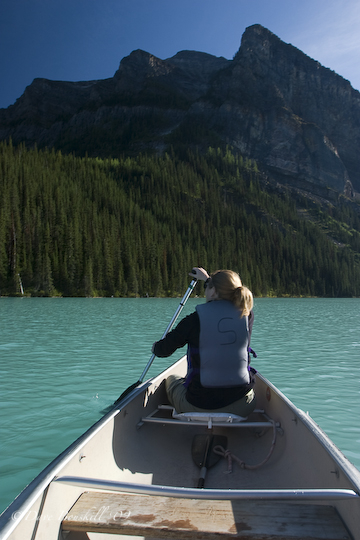 Continue reading on theplantd.com
Comments by other travellers
The World is one big adventure playground and Dave Bouskill and Debra Corbeil are out there experiencing everything it has to o…