Lately while travelling, people have been asking us a lot of questions about Canada. The topic of health care comes up, our unique way of speaking and questions about our identity often arise in the conversation.
It made me think a little bit about how little people know about Canadians.
We all say oot and oboot – We say out and about and not at the same time. This one always hits a nerve with me. I don't know why, but I pretty much always fly off the handle when people mention it. And they always do. Canadians do not say oot and aboot. I would love to know where this saying came from. We do say "out" with a different accent than Americans. They pronounce it more like "owt" while we pronounce it more like "oat". They open their mouths a little more and pronounce it with more of an ouch sound. We are more closed it our pronounciation and lean a little more towards the word oat. While neither one is right or wrong, it is simply our accents. Like all countries of the world, different regions have different accents and some people are more pronounced that others, but for the most part we Canadians simply say out.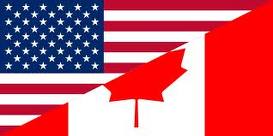 We hate Americans – Not True At All. Somebody asked us this the other day. They said "Don't all Canadians Hate Americans?" That is too bad that some Americans think this because most of the Canadians I know like Americans quite a bit. We love vacationing in their country, we love watching their television programs and we all have good friends that are American. Many of us love to go on a shopping trip over the border and we love vacationing in Florida or California or really anywhere in the States. There is a misconception that Canadians hate Americans, but trust me, we don't. Whenever we travel, we always feel a kindred spirit to Americans. We all can relate to one another and we all really like each other.
Free health care is bad- Sorry, but free health care is good...
Continue reading on theplanetd
Comments by other travellers
There are no posts. Why not be the first to have your say?
The World is one big adventure playground and Dave Bouskill and Debra Corbeil are out there experiencing everything it has to o…