One wouldn't think that you would need a lot of advice to camp through France or Spain, but we have learned a thing or two during our couple of weeks in the campsite.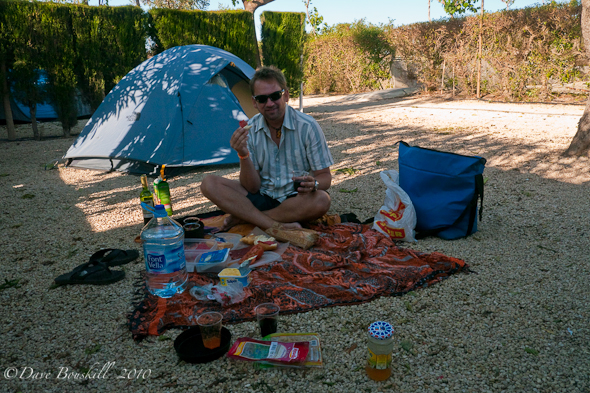 No Tables or chairs so pull up a piece of grass!
It is a little different than at home in Canada. Our campsites may be a little more rustic and not quite as luxurious but then again, we provide the camper with a few things to make their life easier. For instance, every campground in Canada will offer picnic tables. Even in the middle of the Great Canadian Wilderness in Algonquin Park we were provided with some logs to sit on while we ate our meals.
This is not the case in France or Spain.
Here is our list of what you must bring with you to camp comfortably through France and Spain. The only two countries we have camped in in Europe so far.
Bring Chairs – Your campsite will not have a place to sit. If you don't want to be stuck sitting in your tent all night or sitting cross legged on the ground, bring some fold out chairs.
Bring a Table – This was a surprise.
Continue reading on theplanetd.com
Comments by other travellers
There are no posts. Why not be the first to have your say?
The World is one big adventure playground and Dave Bouskill and Debra Corbeil are out there experiencing everything it has to o…