One day while we were cycling through the Sudan, we cam across an eerie site.
Dead camels were strewn beside the highway buried in the desert sand. Their decaying corpses littered the desert for several kms as we cycled by.
We had heard that as camel caravans walk through the desert some camels are not strong enough to make it. They are left to be engulfed by the great Nubian Desert sands.
Another theory that we heard was that when a camel dies in a nearby village, they are brought out to the desert and buried here.
Whatever the case may be for the "Dead Camel Highway" it made for a unique and memorable moment when a man and child rode by on their donkeys without giving us a second glance.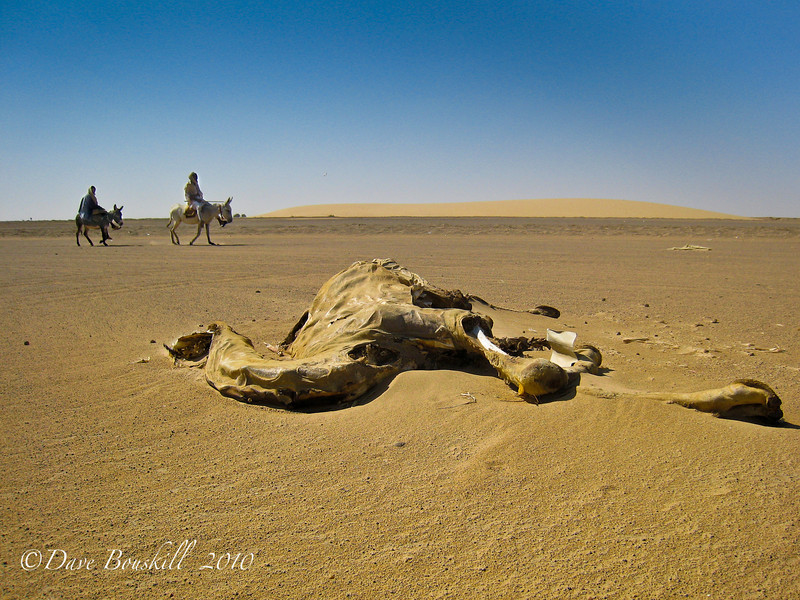 Bedouins ride through a Camel Graveyard in the Sudanese desert
Continue reading on theplanetd
Comments by other travellers
There are no posts. Why not be the first to have your say?
The World is one big adventure playground and Dave Bouskill and Debra Corbeil are out there experiencing everything it has to o…