The Kaiser Wilhelm memorial church must easily be the most photogenic church in Berlin with it's fabulous blue glass walls and colourful mosaics. It's a chance for a quiet retreat from the in-your-face retail overload on busy Kurfürstendamm with the street-performers and fast-food stalls outside.
The church was built in the 1890s and in the war was all but destroyed in Allied bombing raids leaving only the 'hollow tooth' of the spire and entrance standing. Out of the ruins a new church and bell-tower were completed in 1963 using blue glass panels. In the octagonal hall of worship the giant golden figure of Jesus created by Karl Hemmester floats enigmatically above the altar.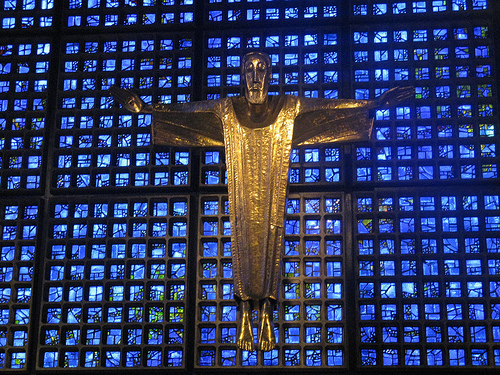 Continue reading on heatheronhertravels
Comments by other travellers
There are no posts. Why not be the first to have your say?
Heather's blog is about travelling around the world and in her imagination. Sometimes she wanders around hers home town of Bris…