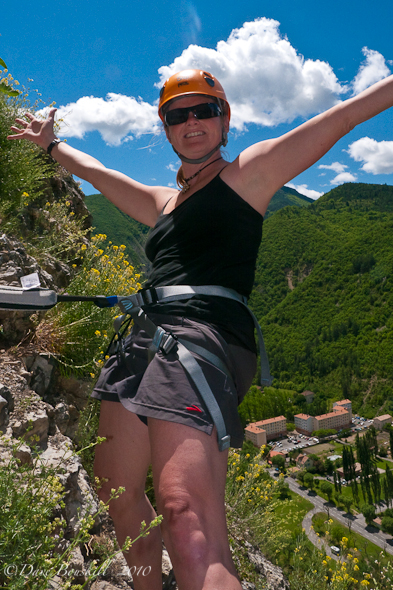 We have fulfilled some of our wildest dreams this year. Dreams that we thought we would have to wait for, dreams that we thought we would never fulfill because we thought we had to have a huge bank account to do it. And yet we managed and had an amazing string of adventures in 2010.
So what were our favourite moments?
HERE ARE OUR TOP FIVE ADVENTURES FOR 2010.
5. China
China has been one big adventure. We never thought that we would make it to this place. We thought that it would be too difficult and truthfully, we thought that we wouldn't like it. We put off coming to China on two different occasions, but we finally made it. And what an adventure we have had. We have climbed in Yangshuo, walked on the Great Wall, witnessed the Terra Cotta Warriors and cycled through magnificent karst formations. China has been surprising and beautiful. The people have been welcoming and warm. We wondered what took us so long to get here? But we are glad that we made it.
4. Via Ferrata
Continue reading on theplanetd.com
Comments by other travellers
There are no posts. Why not be the first to have your say?
The World is one big adventure playground and Dave Bouskill and Debra Corbeil are out there experiencing everything it has to o…