If you want to try authentic regional Portuguese cuisine just like your Portuguese mãe might make, in a slightly crumbling tiled Moorish mansion, then I highly recommend Casa do Alentejo in Lisbon.
This place, on the pedestrianised Rua das Portas de Santo Antão, is like a cultural centre, home from home and working man's club to the good folk of the Alentejo region who migrated to Lisbon in the past in search of work in the big city. The place is not the most obvious to find, but bypass the more touristy restaurants where the waiters wait to lure you inside and search out No 58. As you go through the door from the street and up the marble steps, you'll come to an internal courtyard, where there was a drinks reception for an author going on when we visited.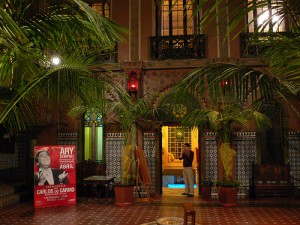 The internal courtyard at Casa do Alentejo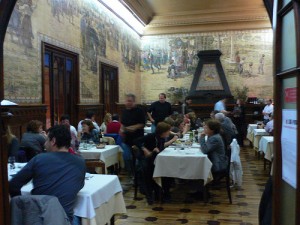 Continue reading on heatheronhertravels.com
Comments by other travellers
There are no posts. Why not be the first to have your say?
Heather's blog is about travelling around the world and in her imagination. Sometimes she wanders around hers home town of Bris…