If there is one thing that both Dave and I agree 100% on is that we both love to climb. We love treks and we love the feeling of getting to the top.
In the words of Edmund Hillary when asked why he wanted to climb Mount Everest. Because it's there.
When we learn about a great trek or climb in a country, we just have to climb it. And yes, the reason is, Because its there.
What luck we had that it was prime season for pilgrims to make their way to Adams Peak to climb.
What is Adam's Peak?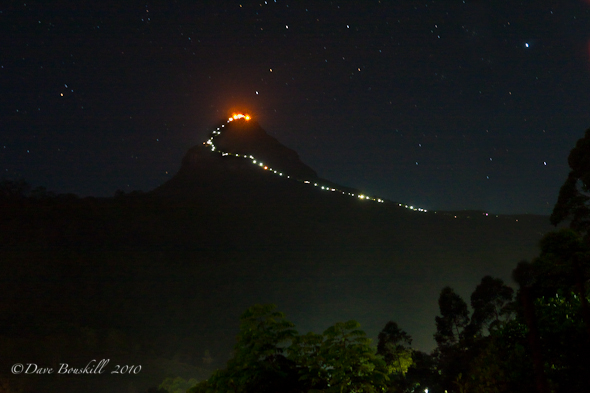 Adams Peak is Sri Lanka's Holiest mountain and each year Pilgrims flock to climb its 5200 steps.It is said that this is the place where Adam first stepped foot on earth when he was cast down from heaven.It is also believed that it is the place where Buddha last stepped from earth before reaching Nirvana, while others believe it is the giant footstep of Lord Shiva.
Continue reading on theplanetd.com
Comments by other travellers
There are no posts. Why not be the first to have your say?
The World is one big adventure playground and Dave Bouskill and Debra Corbeil are out there experiencing everything it has to o…