On our recent visit to Istria, the northernmost province of Croatia we tore ourselves away from the sunlounger to explore the coastline at Limski Kanal (also known as Lim Fjord or Limski Channel). This deep sea channel cuts inland with steeply sloping wooded sides and caves cutting into the limestone cliffs.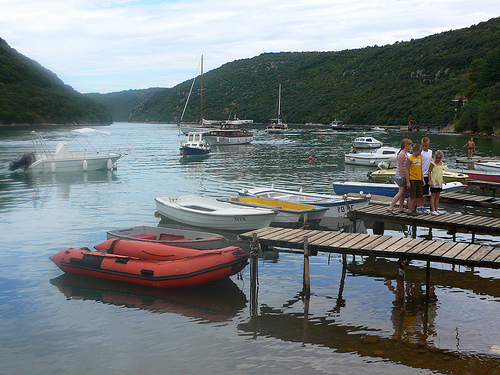 Due to the purity of the water here, the channel has been designated a Marine Reserve and is known for the mussels and oysters that are farmed here. There's a little hut where you can buy the fresh shellfish and naturally a couple of restaurants that specialise in seafood.
We had visited the town of Rovinj that morning, passed many restaurants along the roadside specialising in spit roast pork which looked tempting, but I was determined that this was the place to enjoy some seafood of the region. As the day was thundery and the rain broke just as we drove down to the channel, it seemed quite appropriate to retire for a couple of hours to the restaurant and enjoy our seafood until the showers passed over.
Continue reading on heatheronhertravels
Comments by other travellers
There are no posts. Why not be the first to have your say?
Heather's blog is about travelling around the world and in her imagination. Sometimes she wanders around hers home town of Bris…