I didn't want to do it. I looked for every excuse leading up and during to our voyage to Antarctica trying to justify why it would be ok if I didn't take the Polar Plunge.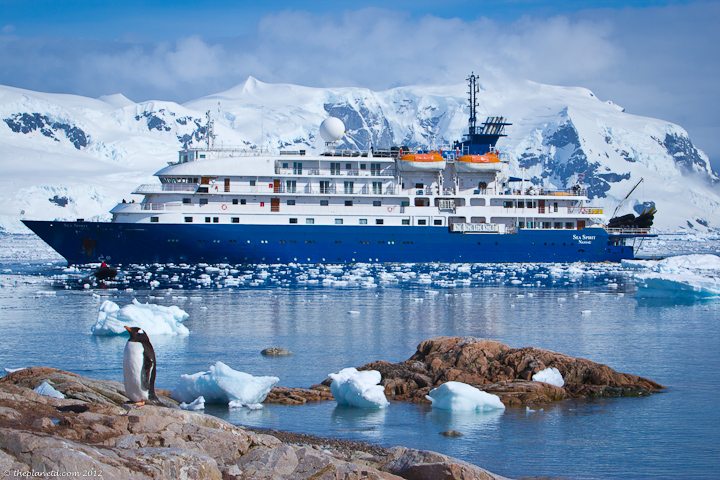 It was in the back of my head the entire trip and it took nearly the entire trip before the moment finally arrived where they made the announcement over the intercom that it was time for the Polar Plunge.
When the time came for the two of us, I was terrified.
I felt numb as Solan and Val (our kayaking guides from Quark Expeditions) but the tether around my waist. This water is cold and it can be dangerous. A couple of minutes in freezing water without being saved will kill you and Quark Expeditions wasn't taking any chances. We were tethered to the boat and if anything happened, they could pull us back up.
Read more on The Planet D Blog
Comments by other travellers
There are no posts. Why not be the first to have your say?
The World is one big adventure playground and Dave Bouskill and Debra Corbeil are out there experiencing everything it has to o…